Preparing Your Home Before Going on Holiday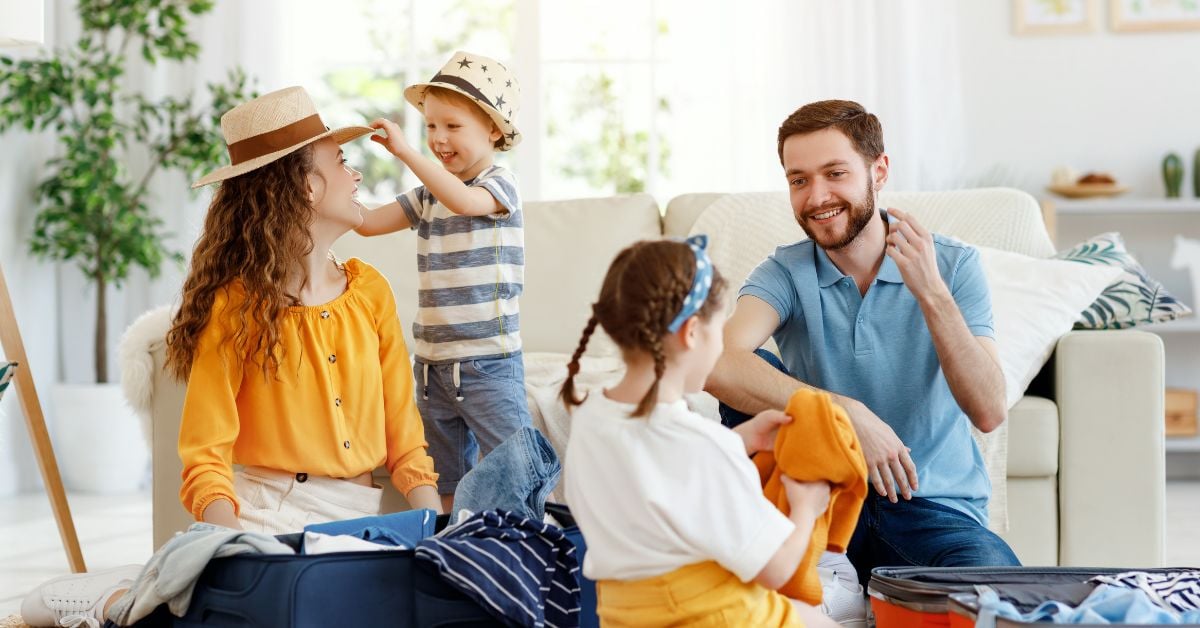 Everyone loves a holiday. Whether it's a mini break to the beach for a long weekend, or you are packing your suitcase and heading to the airport for an adventure abroad, you want to make sure your home is prepared before jetting away.
Before you lock the door and drive away, it's important to take some time to get things in order. This can make a big difference in reducing stress and making your return home more enjoyable. You also won't need to worry while you're away so you can enjoy your holiday.
Here are some tips to get you started:
Secure your home
The first thing you'll want to do is make sure your home is secure while you're away. This means locking all doors and windows, setting your alarm system (if you have one), and notifying your neighbours that you'll be away. You might also consider installing motion-activated lights outside your home, which can deter potential intruders.
Stop your mail and newspapers
A pile of newspapers and mail at your doorstep is a sure sign that you're not home. This can attract unwanted attention. You can request a mail hold through NZ Post, which will hold your mail for six day to 12 weeks. When you are back, they will deliver all the mail that built up while you were away. If you subscribe to a newspaper, contact them to temporarily stop delivery until you're back home.
Set up automatic lights
To make it look like someone is still at home, you can set up automatic lights in different areas inside. This is easy to do with smart home technology, such as a smart plug or smart bulb. You can even set up a schedule so that the lights turn on and off at different times throughout the day.
Clean up your home
It's always nice to come home to a clean house, so take a little time to tidy up before you leave. This means doing things like washing dishes, taking out the rubbish, and wiping down surfaces. You might also consider doing a more thorough cleaning, such as vacuuming or mopping the floors, so that you can come home to a fresh and tidy space. You may want to consider putting fresh sheets on your bed. Slipping into a clean, made bed at the end of the day can feel great after a day of travelling home.
Adjust your heating
You don't want to waste energy (and money) while you are away. If you have central heating, you might want to turn this off or adjust it accordingly. Likewise, if you have a hot water cylinder, these can consume a lot of power. You may want to consider turning the temperature down or turning it off completely while you are away.
Take care of your plants
If you have plants that need watering while you're away, make sure you arrange for someone to take care of them. This could be a neighbour, friend, or family member. Be sure to give them clear instructions on how much water each plant needs and how often they should be watered. If you are only away for a short amount of time, put your indoor plants in the bath and add some water. Or you could put add a drip watering system to each plant to keep them happy while you're away.
Unplug electronics
Even when you're not using them, electronics that are plugged in can still use energy. To save money and reduce your carbon footprint, unplug any electronics that won't be in use while you're away. This includes things like your TV, computer, and phone charger.
Empty your fridge
No one likes coming home to a smelly fridge, so make sure you empty it of any perishable items before you leave. You can either eat everything that will go bad or give it away to friends or neighbours. You should also consider throwing out any leftovers that might spoil while you're away.
Secure your valuables
If you have any valuable items in your home, such as jewellery or electronics, make sure they're securely stored before you leave. You might consider using a safe or a lockbox for extra security. If you have a security system, make sure it's activated before you go.
Check your home insurance
Finally, make sure your home insurance is up to date and covers any potential damage or theft that might occur while you're away. If you're going to be away for an extended period of time, you might need to let your insurance company know.
By making time to get your home organised before you leave, you will know it is safe. With your neighbours watching over it, you can focus on enjoying your holiday and exploring new places. When you come home, you can relax and unpack knowing your home is clean for your return.
Share