The Process of Selling Your Home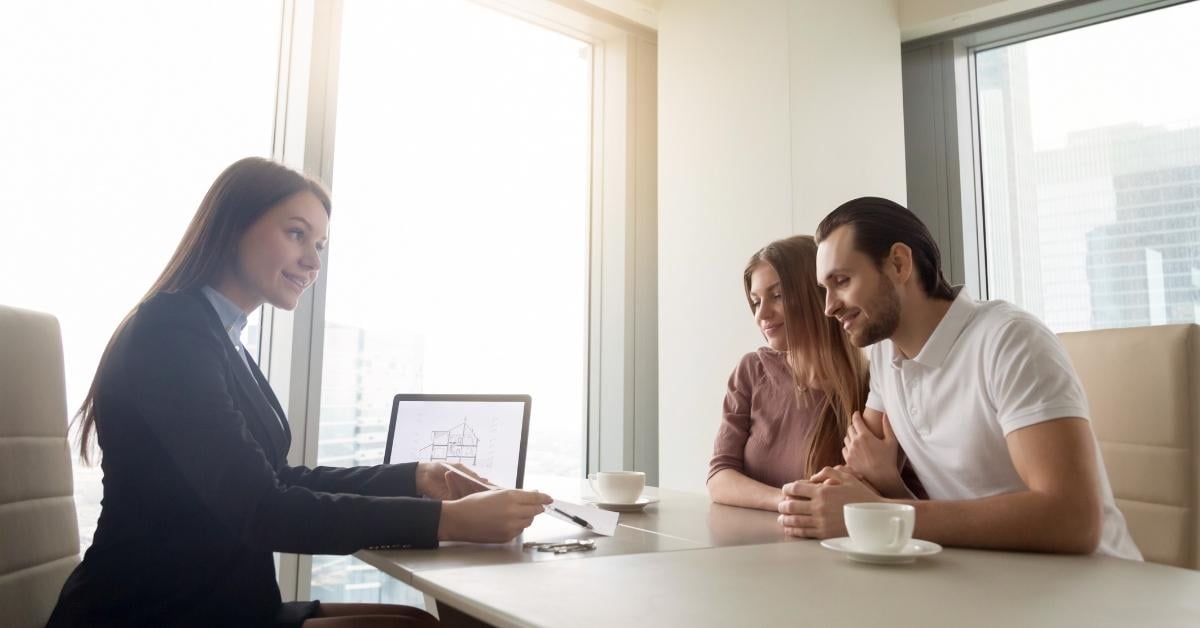 Once you've made the decision to put your house on the market, there are a couple of decisions you will need to make.
1. Assess Your Property's Market and Set The Price
The first step to selling your home is to get an accurate appraisal. You can get a fairly accurate valuation of your house with up-to-date market information of recent property sales as well as houses currently up for sale within your locale.

Obviously, no two homes are exactly the same, so there may be differences in value based on location, amenities and any home improvements that have been carried out. A professional, honest appraisal is recommended as offering your property for sale at the right price will speed up the process.
At LJ Hooker, we provide a free, no-obligation appraisal service.
Just fill out the contact form to reach one of our agents who can then schedule an appointment to see your property at everyone's convenience.
An appraisal involves an overview of the property itself as well as any factors that may affect prices since the home was last sold. These factors may include the opening of a new school or business that would increase demand for housing in your area. These factors may also include changes that could devalue the property, such as a change in the tax codes or an increase in the number of rentals in the area. All of this information is used in helping establish a price that will get the house sold within your preferred time frame.
2. Choose A Method of Sale
While it's essential to know your home's market value and have a clear idea about what you expect to get from the sale, it is not always necessary to publicise the price. There are different methods of selling a house in New Zealand, some of which allow buyers to have more influence on the price based on competition.
Fixed Price
You have the option to set a fixed price. This method is known as selling by private treaty. A "fixed price" represents the amount of money you want to get for the house based on its appraised market value. The fixed price will also take into consideration what you paid for the property, what you put into it, and what you need to get out of it in order to buy something new. Buyers may attempt to negotiate a lower price, or they may even offer a higher price if there is competition for the property; however, a fixed price gives everyone a clear starting point for negotiations.
Price by Negotiation
Another option is "price by negotiation". With this method, there is no baseline price given, but the agent is aware of the price the seller is expecting based on a market value appraisal of the property. A property with no advertised price may gain more interest from buyers who might otherwise be discouraged from making an offer on a high-priced property. With a greater number of interested buyers, there is also more potential for competition, which can drive up the selling price.
Selling by Auction
In a seller's market, an auction can be a great way to generate competition and get the property sold quickly. An auction involves a brief and intense marketing campaign that concludes with an auction day. This allows the seller to know exactly when the property will be sold, assuming that the auction yields a price that the seller finds acceptable. While the property will not be sold below a pre-arranged bottom price, there is no limit to how high the bids can go.
Selling by Tender
Finally, properties can be sold by tender. This method is essentially a blind auction, in which prospective buyers make their best offer without knowing anything about other offers made. Rather than being limited to a single day, like an auction, a tender sale runs for a specific period of time. When the sale closes, the seller can choose among offers and negotiate a more favourable price, if desired. A private tender is perfect for sellers who are confident that the property can sell for a good price.

A seller can, of course, use more than one method of sale, especially if the first attempt doesn't get the results they're looking for. They may try an auction first and find that they don't get the price they expect and so switch to a more traditional type of sale. However, the importance of basing expectations on a qualified appraisal cannot be overstated, since pricing a property too high will drive prospective buyers away and leave a house on the market longer than necessary.

For more information about the home selling process, read the Understand the Selling Process page.
Share