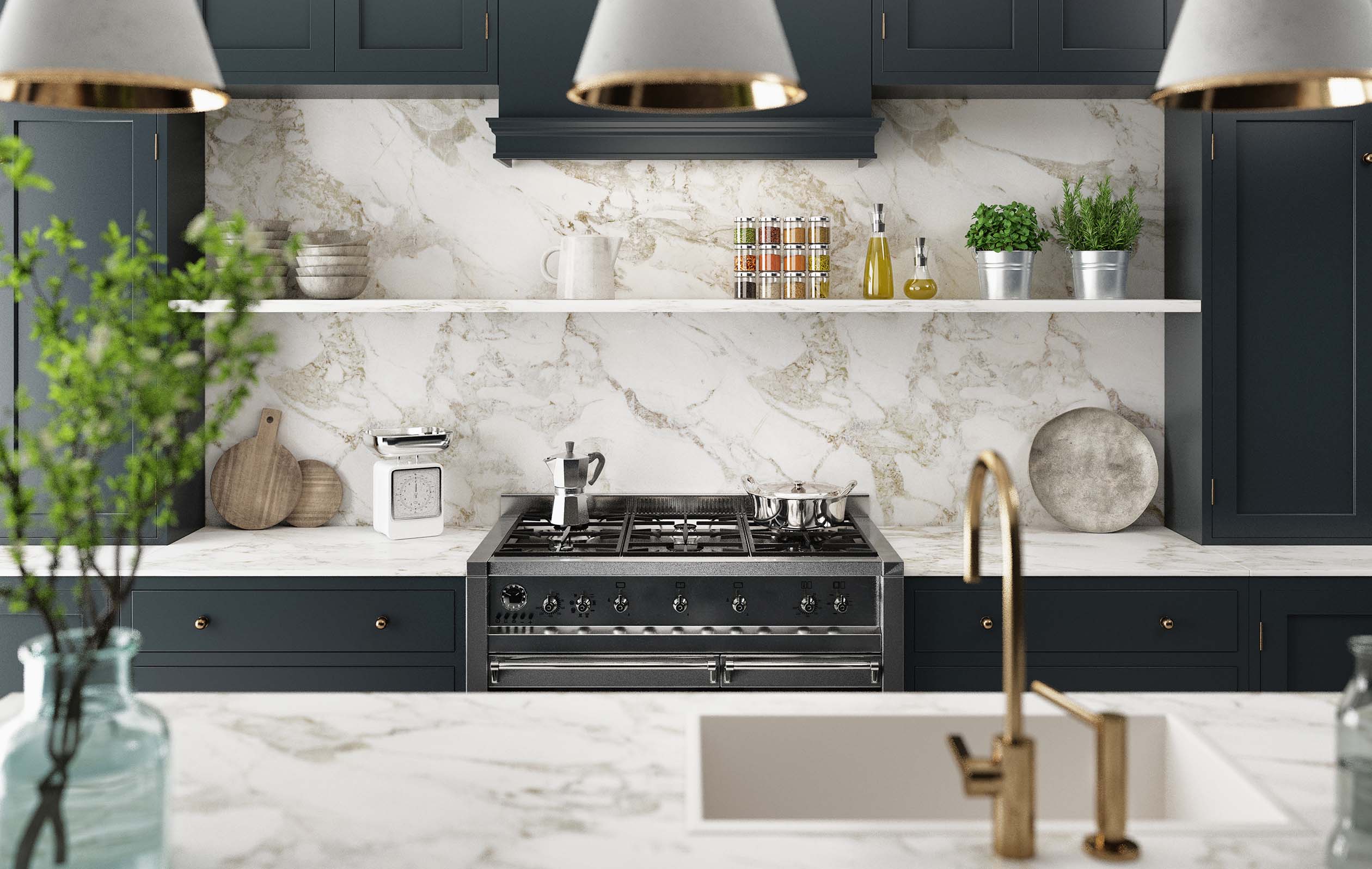 Discover the real value of your home with a free property appraisal.
Book a free specialist appraisal (available both in-person or virtually) and we'll help you understand exactly what's involved in getting the best price possible for your property.
Just fill out the form with a few simple details, including your postcode and whether you'd like an in-person or virtual update.
Your local LJ Hooker agent will contact you to organise a meeting at a time that suits you best.
After meeting with your property specialist, you'll be presented with a detailed property report, including a summary of current market conditions, and any other benefits or observations related to your property.
How your free appraisal will work

Step heading

Step heading

Step heading
FAQs
Should I sell or buy first?
Should you sell and then buy, or should you buy and then sell? It can be tricky to time a sale and a purchase optimally. However, there are options for overcoming potential timing issues. For example, one common scenario for those downsizing is finding the ideal property before the original home is sold. In this case, you might not have the funds ready to make a quick purchase before another buyer does. In this case, bridging finance could offer the right solution.
Are all the methods of sale still available to sell my property?
There are different methods of selling a house in New Zealand, some of which allow buyers to have more influence on the price based on competition.
If you wish to list your home for sale, you can still access sales by fixed price, by negotiation, by auction or by tender. A seller can, of course, use more than one method of sale, especially if the first attempt doesn't get the results they're looking for.
What are the best ways to promote my home for sale in this environment?
Online tools and resources should always be a big part of your marketing campaign. At the moment, digital marketing has become the only way to promote your home for sale.
We can use a number of digital assets for your campaign: virtual tours, emails, videos, floor plans, social media tiles and more. Your local real estate agent will be your best ally to guide you and create the best marketing campaign for your property.
How can I know how much my property is worth?
If you wish to sell your home but are unsure about its current value, the best way to figure it out is to get an appraisal from your local real estate agent. This will give you a precise indication of how much your property is worth.
Appraisals can now be done virtually by using video communication apps and software such as FaceTime, Zoom or WhatsApp.
Testimonial Slider
Word-of-mouth, direct from our clients
"I liked the positive approach of your agents. Explained in depth how they would present my property. All the avenues available. Made me feel confident they had my back and would give 100% to achieve a positive outcome."
Word-of-mouth, direct from our clients
"We had an amazing agent, she was friendly and very helpful in guiding us and preparing us for the sale process. She went above and beyond assisting us when we couldn't get to the house to open up for the stagers on multiple occasions. She offered good advise and really appreciated all that she has done for us."
Word-of-mouth, direct from our clients
"The whole process was seamless. The updates and feedback that LJ Hooker provided were prompt and informative."
LJ Hooker Autumn Competition 2023
Terms and Conditions
LJ Hooker Autumn Competition 2023 Terms & Conditions ("Conditions of Entry")
Promotion: LJ Hooker Autumn Competition 2023
Promoter: LJ Hooker New Zealand Limited
Unit G14, Zone 23, 23 Edwin Street, Mt Eden, Auckland 1024
Promotional Period: Start date: 1 March 2023 at 09:00 am NZST
End date: 31 May 2023 at 11:59 pm NZST
Eligible entrants:
Entry is only open to New Zealand residents who are 18 years and over and are the legal property owner of the property listed to sell with LJ Hooker.
No entry fee is charged by the Promoter to enter the Promotion. Where entry is allowed online, there is no additional cost to enter the Promotion other than any cost paid by the entrant to access the website or social media platform of entry via their Internet service provider.
How to Enter
Conditions
List your property exclusively with LJ Hooker
Listings must be a 90 day period
Listing date is between 1/3/23 and 31/5/23
Joint agencies are excluded
One entry per property listed
Where there are multiple property owners, the prize is shared between the property owners
Prize Description
1 Prize Winner will be drawn and receive the following prize:

1 x $5,000 voucher

The choice of Mitre 10 Mega, Flight Centre or Freedom Furniture

The prize will be drawn via randomised computer-generated selection at Unit G14, Zone 23, 23 Edwin Street, Mt Eden - 09/06/23 at 10:00 am NZST
Winner Notification:
The winner will be notified by via phone on the same day as the draw (09/06/23).
The winner's details will be published at www.ljhooker.co.nz and on social media by 13/06/23
Unclaimed Prizes:
Prizes must be claimed by 13 June 2023 at 1:00 pm NZST.
In the event of an unclaimed prize, the prize will be redrawn Unit G14, Zone 23, 23 Edwin Street, Mt Eden on 14 June 2023 at 2:30 pm NZST.
The winner will be notified publicly (and their details published) and the winner will be published at ljhooker.co.nz within 3 days of the redraw.
PRIZES
No part of the prize is exchangeable, redeemable for cash or any other prize or transferable.
Subject to the terms and conditions of the participating prize provider(s), if for any reason the winner does not, once the prize has been booked, take the prize (or an element of the prize) at the time stipulated, then the prize (or that element of the prize) will be forfeited and will not be redeemable for cash.
If a prize is provided to the Promoter by a third party, the prize is subject to the terms and conditions of the third party prize supplier and the provision of the prize is the sole responsibility of the third party and not the Promoter. The terms and conditions which apply to the prize at the time it is issued to the winner will prevail over these Conditions of Entry, to the extent of any inconsistency.
The Promoter accepts no responsibility or liability for any claim, action or delay arising from this competition or any delay or failure by the third party to deliver the prize, any delay or failure relating to the prize itself or failure by the third party to meet any of its obligations in these Conditions of Entry or otherwise.
Privacy
Entrants' personal information will be collected by the Promoter. Personal information will be stored on the Promoter's database.

The Promoter may use this information for future marketing purposes regarding its products, including contacting the entrant electronically. The Promoter is bound by the Privacy Act 2020 and its privacy policy which is located at

https://www.ljhooker.co.nz/privacy-policy

. The Promoter's privacy policy contains information about how the entrant may access, update and seek correction of the personal information the Promoter holds about them and how the entrant may complain about any potential breach by the Promoter of the Privacy Act 2020 and how such complaints will be dealt with. The Promoter collects personal information about entrants to enable them to participate in this Promotion and may disclose the entrants' personal information to third parties including its contractors and agents, prize suppliers and service providers to assist in conducting this Promotion. If the entrant does not provide their personal information as requested, they may be ineligible to enter or claim a prize in the Promotion.

For the purposes of public statements and advertisements, the Promoter may only publish the winner's surname, initial and suburb of residence.
General
The entrant agrees and acknowledges that they have read these Conditions of Entry and that entry into the Promotion is deemed to be acceptance of these Conditions of Entry (and Schedule). Any capitalised terms used in these Conditions of Entry have the meaning given in the Conditions of Entry, unless stated otherwise.

The Promotion commences on the Start Date and ends on the End Date ("Promotional Period"). Entries are deemed to be received at the time of receipt by the Promoter and not at the time of transmission or deposit by the entrant. Records of the Promoter and its agencies are final and conclusive as to the time of receipt.

Valid and eligible entries will be accepted during the Promotional Period.

LJ Hooker New Zealand Limited reserves the right to request for further proof of ownership of the property prior to conducting the appraisal.

All information detailing how to enter this competition forms part of these terms and conditions. By submitting an entry form, you will be taken to accept the terms and conditions of this competition.

All entrants indemnity and release LJ Hooker New Zealand Limited from any liability, cost, claim, damage, loss or expense arising out of, or in connection with, entry into this competition.

It is a condition of accepting the prize that the winner may be required to sign a legal release as determined by the Promoter in its absolute discretion, prior to receiving the prize.

Any guarantee or warranty given is in addition to any relevant statutory guarantees and warranties and nothing in these Conditions of Entry restricts, excludes or modifies or purports to restrict, exclude or modify any statutory consumer rights under any applicable law including the Consumer Guarantees Act 1993.

If for any reason any aspect of this Promotion is not capable of running as planned, including by reason of computer virus, communications network failure, bugs, tampering, unauthorised intervention, fraud, technical failure or any cause beyond the control of the Promoter, the Promoter may in its sole discretion cancel, terminate, modify suspend the Promotion and invalidate any affected entries, or suspend or modify a prize without further notice to the entrants.

The Promoter and its associated agencies and companies will not be liable for any loss (including, without limitation, indirect, special or consequential loss or loss of profits), expense, damage, personal injury or death which is suffered or sustained (whether or not arising from any person's negligence or wilful misconduct) in connection with this Promotion or accepting or using any prize (or recommendation), except for any liability which cannot be excluded by law (in which case that liability is limited to the minimum allowable by law).
To date, LJ Hooker has awarded over 1.2 billion Qantas Points - enough to travel Sydney to Perth 33,333 times.**
QANTAS POINTS AWARDED TO LJ HOOKER CUSTOMERS