A Buyers Guide to Navigating the Real Estate Market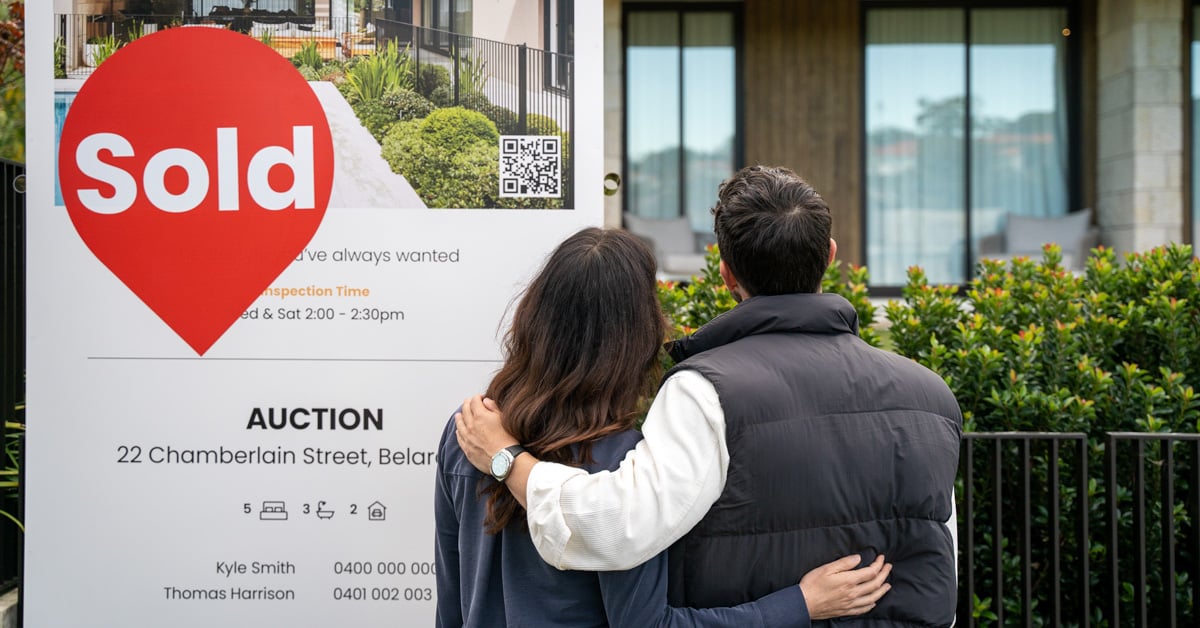 Buying real estate can be an overwhelming process, but it does not need to be that way.
To make your life easier we have you covered with a simplified guide to help you navigate the buying journey smoothly. From discovering your ideal home to sorting out your finances, conducting property inspections, and making an offer, here's what you need to know.
Buying a house can be both an exhilarating and nerve-wracking experience. The thrill of finding your dream home is balanced by the practicalities of the process, with its various complexities. Instead of allowing terms like "pre-contract" and "pre-settlement" to perplex you, invest some time in understanding the buying process. This knowledge empowers you as a buyer and increases your chances of acquiring the home you've always wanted.
Searching for properties
Your buying journey begins when you visit a real estate website and start exploring property listings. To ensure a smoother journey ahead, it's essential to clarify your preferences during the searching phase.
Consider whether you'd like to purchase an apartment, townhouse, or a traditional standalone home. This clarity helps you establish a workable budget and narrows down your preferred location based on affordability and personal preferences.
Researching different housing types and suburbs gives you a comprehensive view of your desired lifestyle and location, making it easier to find open homes and auctions to attend.
Ensure your financial readiness
Once you've made decisions about the type of property and location, it's time to assess your financial position. Transparency is key during this phase.
Consult with a lender or mortgage broker to make informed financial decisions. They can provide a pre-approval, which acts as a guide for the amount you can borrow, though it doesn't guarantee loan approval. Pre-approval helps you understand if your application aligns with lending criteria.
Different Buying Methods
Real estate properties are typically listed as either private sales or auctions. Understanding the distinction between these two methods significantly impacts your property buying process.
Private sale
A private sale occurs when a property is sold directly from the seller to the buyer, bypassing an auction or public bidding process. The property is listed with an asking price or "offers-over" price. Negotiations take place between the buyer and seller or their respective agents, allowing for more flexible negotiations to reach a price within your budget.
Auction
Auctioned properties do not have a fixed purchase price. Instead, the highest bidder on auction day secures the property if their bid meets the seller's reserve price. After the auction, the highest bidder typically has the first opportunity to negotiate further with the seller. It's crucial to set a limit on how much you're willing to pay at an auction to avoid exceeding your budget.
Property inspections
To ensure the property aligns with your expectations, attending an open home is advisable. Open home inspections allow potential buyers to physically explore the property. During these visits, you can assess various aspects, such as:
Natural lighting levels
Neighbourhood characteristics and activity
Property orientation
General wear and tear
It's also an opportunity to ask the agent questions about the property's history, including reasons for selling, renovations, and any prior offers.
Download our Open Home Checklist.
The real estate buying process
Once you've saved for a deposit, determined your borrowing capacity, and inspected potential properties, you're ready to make an offer or bid at an auction. After your offer is accepted, several essential steps are required:
Pre-contract
Following budget establishment and pre-approval, the next step is entering the pre-contract phase. It's advisable to engage a solicitor or financial advisor to navigate this stage. Here, you can negotiate contract terms like price, deposit, and settlement date. You can also specify conditions, such as securing finance approval and passing a building inspection by a particular date or outlining seller obligations before settlement.
Pre-settlement
Pre-settlement encompasses various elements, making it a crucial part of the buying process. During this period, you should sign bank loan documents and ensure that transfer documentation is in order. It also includes a pre-settlement inspection conducted in the week leading up to settlement. This inspection is vital to ensure the property's condition matches your expectations and that everything is in working order before final payment.
Settlement day
The most exciting stage for buyers is settlement day. On the agreed-upon date, your solicitor will transfer funds to the seller in exchange for ownership of the property. Once document transfer is complete, loan funds are disbursed, and the deposit is released. The real estate agent hands over the keys to the property, and you officially take possession of your new home.
Buying a home with LJ Hooker
The home buying process can be exciting yet overwhelming. That is where LJ Hooker can help.
Our team of real estate professionals at LJ Hooker offers you experience and in-depth market knowledge. They will be there to guide you through the different stages, making it as smooth as possible for you.
Share