What You Need to Know When Downsizing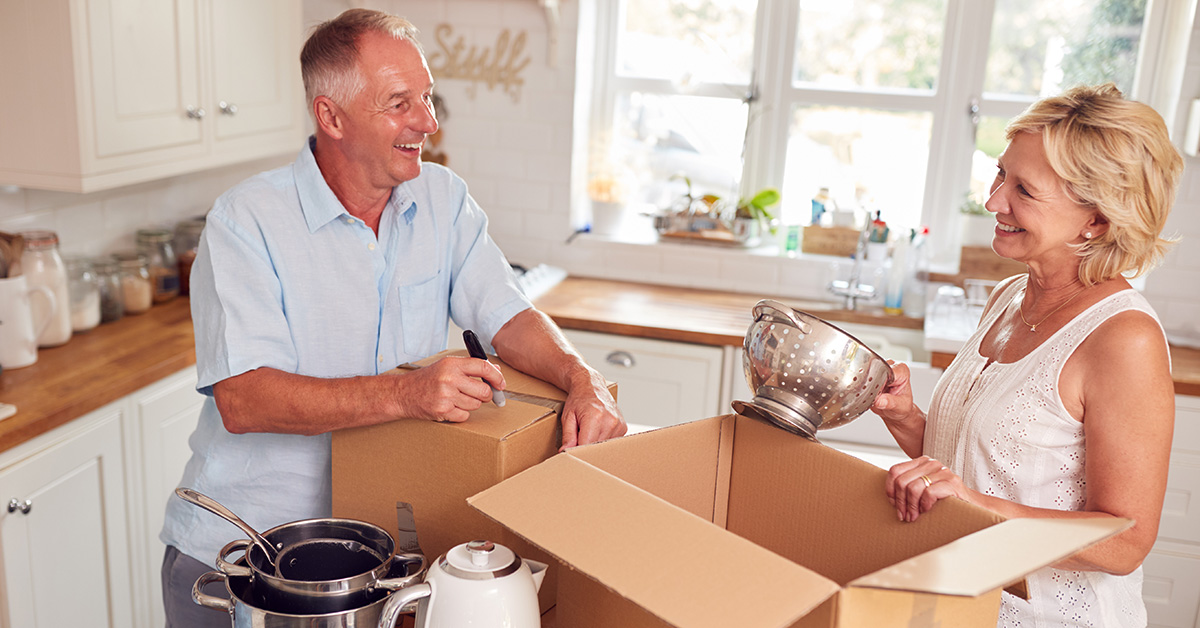 From the moment most people start their property journey they have dreams of large mansions, sprawling gardens and plenty of space. But there comes a time when you may not reach those dreams, but you know it is time for a lifestyle change and a little less space.
Throughout the years you have probably accumulated a lot of stuff, and the exercise of downsizing will not be the same as any other property move. You will need to thoroughly go through everything you own to decide what to keep and what can go. There will not be enough room in the smaller home to take everything with you.
Before you make the decision, it is important you do some research so you make the right choice.
You first need to consider what sort of property you want to call home. Whether you are after a smaller section and house, or considering an apartment, townhouse or even a retirement village. All of these options reduce your maintenance and costs and increase your convenience.
Reasons to downsize
It is never too soon in life to downsize, even though the term is often associated with retirees. However, there have been many younger families trading in their 4-bedroom houses, manicured lawns and gardens and transplanting themselves to the heart of a city to enjoy the freedoms that apartment living offers.
These are some of the reasons many decide to downsize:
Reduced utility costs

Less time spent on cleaning and maintenance

Greater property choice

Better access to amenities and transport services
What to consider when downsizing?
Don't take the decision to downsize lightly. Take the time to ask the right questions and objectively assess each option, which rooms of your home you can make smaller and those you can't, and then you are more likely to make the right decision
Location
If you are no longer going to have extra space and a large section, location is key. Whether you want to be close to friends and family, or within walking distance of malls, restaurants, transport centres, sport clubs, parks or the beach, these are all things you need to keep in mind when deciding on a property.
Your new home will be smaller, so having easy access to these facilities will act as an escape or an extension to your new home. This will also help define what the next chapter of your life will look like.
Leave no stone unturned
If you have set your heart on an apartment or townhouse, you need to know everything about that property. You will be sharing walls, so get to know the neighbours so you do not end up moving next to undesirables.
Once you have explored the area and got to know the community, you need to ask questions so you understand any rules that come with living in that community. Determine if there are Body Corporate fees, what is it and is it likely to change? Find out what rules there are, these could limit the types of pets you can have, or what colour you can paint the walls.
It is best to know everything about the property and the community before you start unpacking your boxes.
Is your current furniture functional?
Downsizing means exactly that, downsizing. This means the furniture that filled your home might not fit in your smaller place. You don't want to relocate bulky furniture which means you decrease the functionality of the limited space you have. It is important you make all of the space you have comfortable so it can accommodate all aspects of your life.
Keep your future in mind
Sorting through all your belongings and treasures as you start packing up your home to downsize can be a big process. It may also be a process you do not want to go through again. If you only want to move once, you need to consider your future when inspecting your downsized options.
Whether it's a smaller home and section, a townhouse, apartment or a retirement village, you need to consider whether this home will allow you to live out your twilight years safely, independently and comfortably.
Make sure this property can be your forever home.
Share