Where Should You Add Value To Your Home?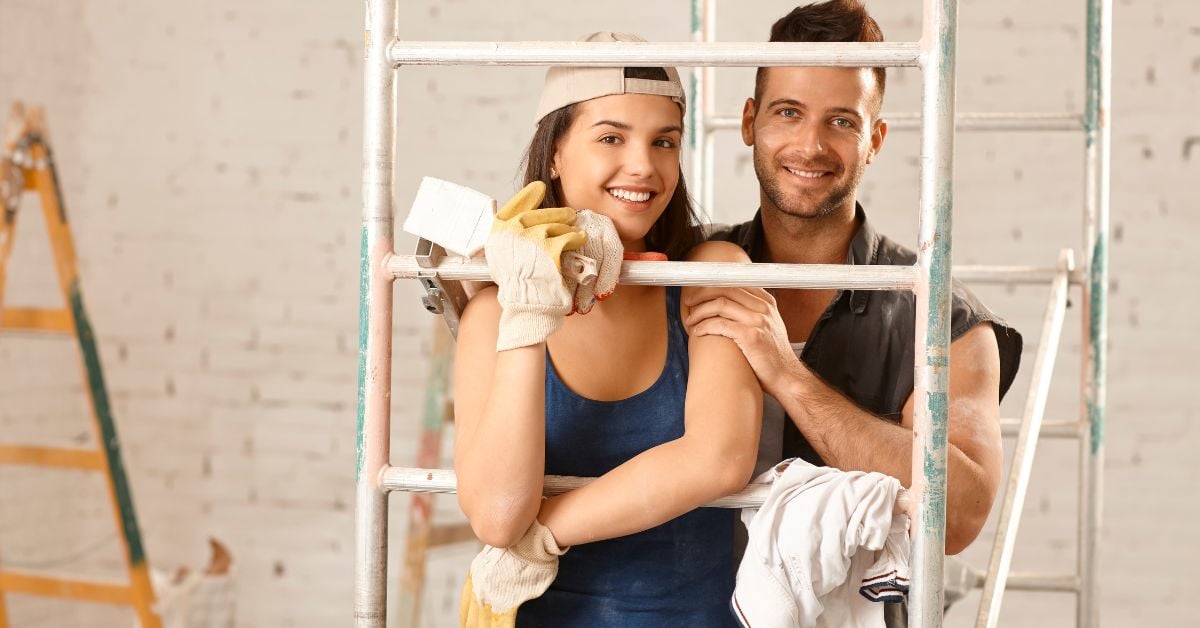 If you are considering selling, or you want to invest in your house to make it more homely yet increase its value, then this is a question that has weighed on many minds.
Renovating a kitchen is a hefty project that will cost a significant amount, especially compared to making over the master bedroom. So it is worth considering all options before taking a sledge hammer to the wall to start working on that extension.
Giving the kitchen a facelift
The kitchen is the heart, belly and soul of any home, which is why it is a classic area people want to renovate as it adds value to the property. However, it is also one of the most expensive projects to take on.
According to Refresh Renovations, a basic kitchen renovation in New Zealand is likely to cost in the region of $25,000 - $35,000. Noting that the rule of thumb is you should not spend more than five per cent of your home's value on renovations, this should be within research for many homeowners.
The work that will need doing will vary from home to home. It could be small cosmetic changes, such as replacing cabinet fronts and splash backs, which could cost a few hundred to a few thousand dollars. Kitset kitchens from Mitre 10 and Bunnings are a cost effective way to redesign a kitchen, with many options you can customise their offerings to fit your space.
A complete do-over will set you back ten-of-thousands of dollars, and the price will only increase when you add in flooring, walls, countertops, sinks, plumbing, appliances and lighting.
While it might seem extensive, if it is within your budget, it can be worth it. If the job is done well, a kitchen renovation can potentially generate a fantastic return on investment when the time comes to sell.
It is important that whatever work you do on your kitchen, it stays with the theme of the home. For example, an ultra-modern kitchen in an older cottage could tarnish the home's aesthetics and put potential buyers off.
Updating the bathroom
Bathrooms are still pricey, with Superior Renovations estimating the average cost of a major bathroom renovation ranging between $18,000 and $22,000.
Brian Johnson from Collaborative Design Architects told HGTV that you should always add a 30 per cent allowance to your budget, as sometimes things go awry, and costs can blow out. If you choose to add a new toilet, bath or shower, renovating the bathroom can become expensive, up to tens of thousands of dollars.
The biggest cost tends to be changing the layout of a bathroom, as this involves more complex plumbing work. By keeping the existing layout, it will allow your budget to stretch further. Eyeing up luxury fittings can also eat up your budget, so limit your expensive taste to just one feature item to add an air of class.
Each dollar you put into your bathroom can reward you when you sell. Gary Caulfield from Construction Cost Consultants told Westpac NZ that bathrooms can offer a return of up to $1.50 for every dollar spent on it.
Is it time to add a new bedroom?
Are you in a fortunate position to have an extra room in your home that could be converted into a new bedroom? If so, that room could be a goldmine waiting to be explored.
Caulfield has noticed the value in adding an additional bedroom, and he told Westpac that you can double the return when you turn a three-bedroom home into a four-bedroom one.
Getting an extension is a big cost, but the market return could be a motivational calling if you know you will get all your money back and more when it sells. According to Refresh Renovations, the approximate cost for a same level house extension can range between $90,000 to more than $200,000.
It is also worth noting that a smaller extension may work out slightly more expensive per square metre than a larger one as there could be many overheads, including council permits, which the cost is flat no matter the size.
Don't overdo it
It is important you keep a cool head during this process. Do not underestimate the value a professional can bring to this process. Get quotes and a set of budgets from several different firms – if they vary wildly, you need to be careful you are not getting ripped off.
Most importantly, make it comfortable. If you do not enjoy using these rooms while you live there, how can you expect a potential buyer to?
Rule out the flashy colours and experimental designs. Keep it beautiful and functional to make sure you benefit on capturing that added value when you sell.
Share