How to Buy a Home as a Couple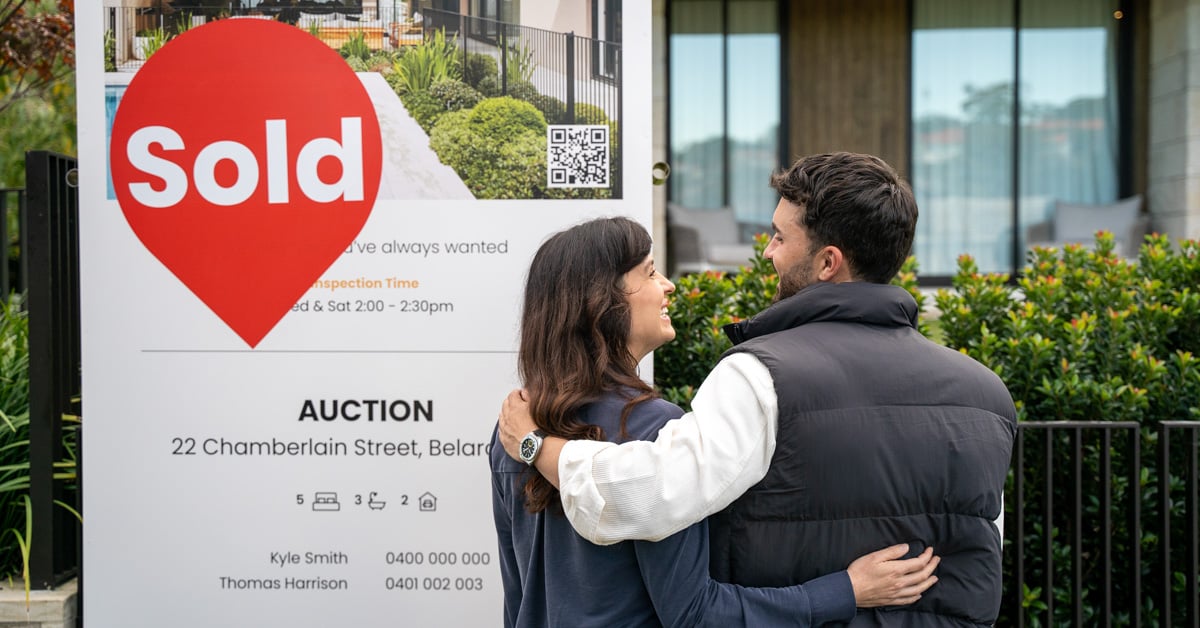 One of the biggest milestones in a relationship is purchasing your first home together. It will be your greatest shared asset and a property where the two of you can create a home and possibly raise your family.
Are you and your partner ready to take the exciting plunge into home ownership as a couple?
It's a significant milestone that promises both excitement and challenges. While the journey to buying your first home together might not always be a walk in the park, there are strategies and steps to make the process smoother and more enjoyable. To help you start this journey together, here are some valuable insights to help you buy a home as a couple.
1. Setting a realistic budget and getting pre-approved for a mortgage
Before you start envisioning your dream home, it's crucial to establish a budget that aligns with your financial capabilities.
Consider your savings, potential contributions from family, KiwiSaver eligibility and the amount the bank is willing to lend you. Consulting with an accountant or a financial advisor can help you create a comprehensive budget that not only considers the purchase price but also hidden costs such as mortgage repayments, insurance, council rates and legal costs.
Remember, the goal is to ensure that your mortgage repayments don't exceed 28-30% of your combined take-home pay. Additionally, obtaining pre-approval for a home loan will not only provide you with a precise borrowing limit but also make your offer more attractive when the time comes.
2. Identifying your must-haves and deal-breakers
With your budget in place, it's time to discuss and agree on your ideal home's characteristics. Take a moment to answer key questions, such as the preferred location, distance from work, the number of bedrooms, and your willingness to invest time and effort in renovations.
Create separate lists of "must-haves" and "good-to-haves," and be sure to identify potential deal-breakers. Comparing your lists and being prepared to compromise will help you align your expectations.
A real estate agent can also assist you in defining your dream home, ensuring your desires are both realistic and budget-friendly.
3. Strategically house hunting
House hunting can be an emotional rollercoaster, and it's unlikely that you'll find your perfect home on your first viewing. To streamline the process, consider setting up alerts on real estate apps, registering your interest with a local real estate agent, and focusing on properties that meet all your "must-haves".
Keep detailed notes, photos, and videos of each viewing to help you make informed decisions. Evaluate each home relative to your benchmark and try to stay level-headed during the debriefing process. A well-thought-out plan can save you time and energy during your search.
4. Choosing the right loan type and ownership structure
When it comes to selecting the right loan, consider options like fixed, variable, and split loans, as well as whether the loan will be in one person's name or both.
Keep in mind that lenders will assess each individual's financial situation and creditworthiness when reviewing a joint loan application. It's crucial to discuss your expectations and financial arrangements in detail before purchasing a home, especially if one partner isn't working or has a different financial situation. The choice between joint tenants and tenants in common ownership should also be carefully considered, with a focus on future implications.
5. Making an informed offer to secure your dream dome
Once you find your dream home, it's time to make an offer. Whether you're buying through negotiation or at auction, you'll need to approach this step strategically.
If you're negotiating, carefully assess the property's asking price, competition, and your level of interest. Making a strong offer upfront can reduce the risk of losing the property to another buyer.
At an auction, setting a clear and firm limit for your bids is essential to avoid overspending. Preparing well in advance and having your finances in order will help ensure a smooth and successful purchase. Remember, buying at auction means you need to do your due diligence before auction day as you go unconditional when the hammer goes down.
6. Preparing for the unexpected and protecting your future
While it's not the most exciting part of the process, it's essential to consider potential challenges.
Think about what would happen in the event of a relationship breakup, job loss, illness, or even death. Protect your assets by addressing these possibilities and securing the necessary insurances. Additionally, set aside a financial cushion for unforeseen expenses.
A co-ownership agreement, created with the help of professional advice, can outline the property's ownership structure and exit strategy, protecting both partners' interests in case of separation. It is better to address these potential (but hopefully unlikely) challenges early on so you have created a plan when you are thinking rationally. Increased emotion during a break up can add extra complications to the separation process.
7. Legal considerations for unmarried couples
If you're not married, but you're in a committed, long-term relationship and are planning to buy a house together, consider legal aspects.
In most cases, de facto couples have similar rights to married couples when purchasing a home. However, it's crucial to decide on the ownership structure, such as joint tenancy or tenants in common. Address important aspects like mortgage repayments, income splitting, property costs, and contingency plans through a legally binding co-ownership agreement.
By following these steps and being well-prepared, you can navigate the journey of buying a house as a couple with confidence and create a strong foundation for your future together.
Share