Getting a Former Rental Ready for Market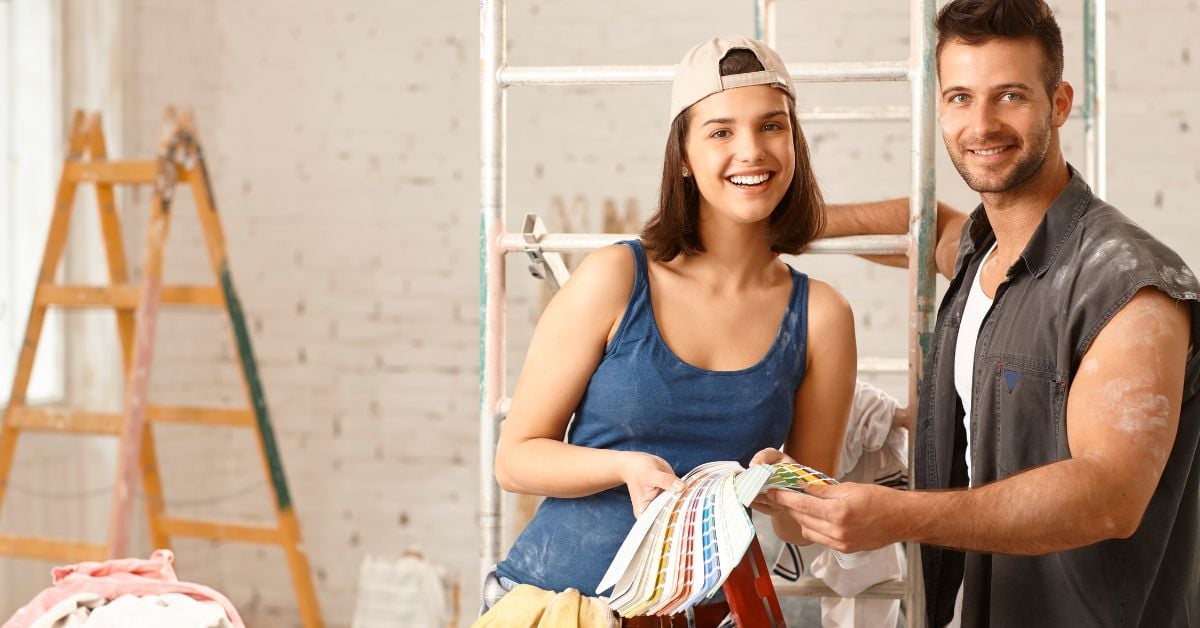 Long term rental properties do not tend to get the cosmetic updates that homeowners invest into their own properties. While the majority of rental homes are in tip top structural condition and meet legal requirements, they may look tired or not as inviting.
There are two folds when a rental property hits the market, the owner may want to give it an update to make it inviting for potential buyers, or potential new homeowners may need some encouragement to see the true potential.
To show the potential of a property and make it look and feel like a home, it does not need to require deep pockets to get results. Pick and choose what fits your budget and what would enhance the property.
Carpet is a good place to start. As soon as a prospective buyer takes off their shoes and steps onto soft carpet, they have made an instance connect. New, soft carpet will be noticed, but if it did not create a reaction, those floors will not be remembered.
Do not underestimate the benefits of a deep clean. A bit of elbow grease, or getting in professional cleaners, will clear any dust, remove any marks, and will reveal the areas that need to be addressed to make this former rental a new home.
A fresh coat of paint may be all it needs to freshen up the property, inside and out. This will transform a former rental before it hits the market.
Hiring a handyman to walk through a property is a way to pinpoint those small jobs that may annoy buyers and get them fixed right away. Making sure light bulbs are working, doors swing properly and anything else that might draw the eye and detract from the property.
Once you are ready to sell, staging the property will show how this former rental can be a home. Buyers can sometimes lack the imagination to visualise what a home will look like with their furniture, and an empty property will highlight any visual blemishes.
When selecting furniture to stage your property, pick modern furniture that fits the space, do not pack in oversized items that would make the room look cramped and small – you are trying to show off the property's potential.
You can add colour and character by hanging artwork to bring a personality to the room.
If you have bought a former rental, and you want to make it your home, lighting can make all the difference.
Feature lamps in strategic locations can brighten a room and add character. If it is within your budget, removing old, smaller windows for large picture windows will let in more natural light and change the feel of a room.
If you are going to update the flooring after buying, do not cut corners with cheap underlay. A quality underlay will make an immense difference, you will feel it underfoot and benefit from the added insulation.
New blinds and window coverings do not have to be expensive and can add to the style of a home. If the rooms are small, curtains can clutter a space – so keep that in mind.
It is important that once you move into a new home, avoid making any big decisions immediately. Live in the home and figure out where the light comes from, what way the wind blows, and determine the areas of the property that you can truly enhance and add value to your home.
Share