Preparing Your House for an Open Home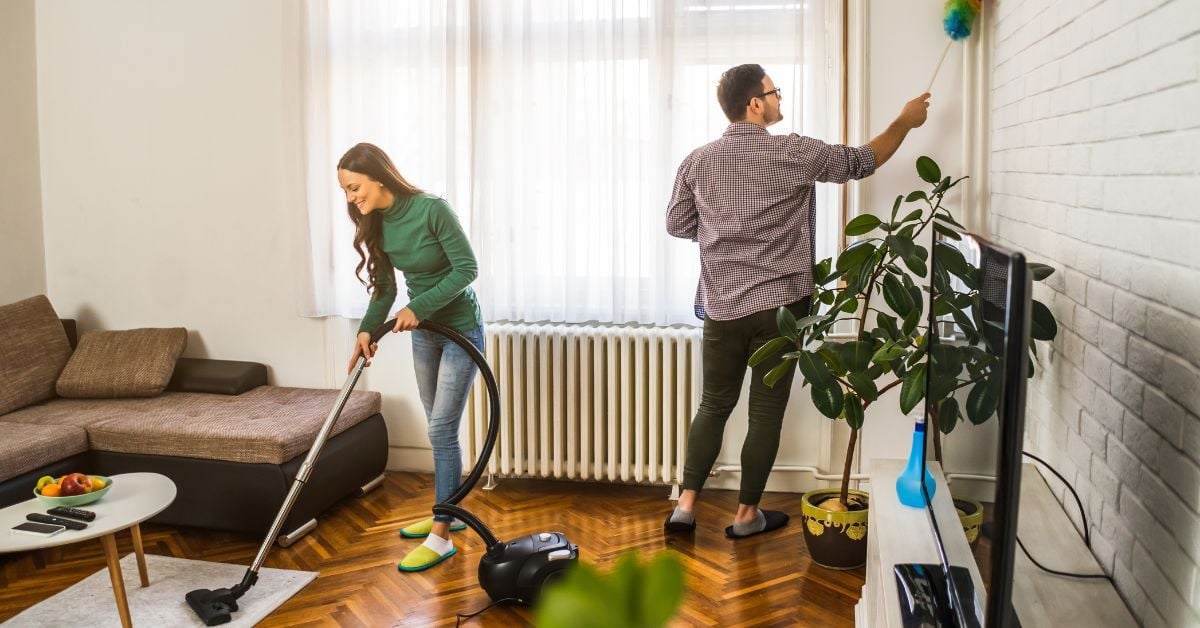 When it comes to selling your home, first impressions are everything.
Taking a little time and effort to ensure your property is presented in the best possible light can significantly impact your chances of attracting more potential buyers, achieving a higher sales price, and selling your home quickly.
But where should you direct your efforts? Preparing your home for the market can feel like an endless list of tasks, but some key areas are more likely to captivate prospective buyers. Here's a straightforward checklist to guide you on how to prepare your property for inspection.
Elevate your curb appeal
Many potential buyers drive by a property before deciding to attend an open home. Their first impression is often formed at the curb. To entice them inside, pay attention to your home's exterior:
Ensure your property number is visible from the street
Check that outdoor light bulbs are functional
Pressure-wash pavements to remove dirt and grime
Consider painting your fence or adding a bright accent colour to catch the eye without overwhelming the view
Tidy up the front garden: trim, weed, remove dead plants, and mow the lawn, including the strip in front of your home
Give your front garden a simple makeover with defined flower beds, small shrubs, timber borders, and some focal point plants in proportion to the garden's size
Keep garbage bins out of sight
Clean and shine
Preparing your property for inspection requires a thorough cleaning effort to make it irresistible. If you're short on time, consider hiring a professional cleaner to kickstart the process:
Clean all windows and window frames
Eliminate cobwebs, including those high on the ceiling
Dust and wipe down every reachable surface
Don't forget to clean the inside of cupboards and remove any unwanted grime, animal hair, mould, or dust
Repair any noticeable issues
If you have the time before the first open for inspection, have a look around for any small problems that can be fixed easily. Some jobs that might need your quick attention include:
Replace broken tiles
Re-grout around tiles
Fix leaky taps
Patch holes in the walls
Repair doors that don't swing easily
Resurface or paint over chipped or stained surfaces
Replace cracked glass or mirrors
Ensure the front gate opens smoothly
Replace burnt-out light bulbs
Your LJ Hooker agent can connect you with local professionals if you need assistance and offer advice on prioritising these tasks.
Depersonalise and declutter
You want buyers to fall in love with your house, to be able to picture themselves cooking in your kitchen, entertaining friends at the table, relaxing in the bedroom and so on, you need to make sure your property is not overflowing with your personal items.
Pack away family photographs and personal items
Keep just enough ornaments to create a lived-in, welcoming feel
Display ornaments neatly in small groups on shelves, bedside tables, and in the bathroom
Arrange furniture for a stylish look and easy movement
Perfectly make the beds, think hospital corners!
Consider hiring a home stylist who can work with your existing furniture and add soft furnishings and artwork. Your LJ Hooker agent can help you find a professional stylist to fit your budget.
Maximise light and air
You know yourself how nice it is to walk into an airy and light filled space. Your goal here is to ensure your property has as much light as possible and has a feeling of freshness.
Remove heavy drapes or blinds that block light
Open all blinds, curtains, and shutters
Air out your home for at least an hour before inspections
Add potted plants and fresh-cut flowers for a fresh touch
Highlight key areas
Make sure your property appeals to a broad range of buyers. Focus on key areas that create an emotional connection.
Living room
Create a spacious feel by reducing clutter
Reposition furniture to improve flow
Add a coffee or side table for style
Get carpets professionally cleaned
Kitchen
The kitchen is one room that can make or break a sale. It is usually the most expensive room in any property, so prospective buyers do not want to see a kitchen that needs a total upgrade.
Here are some quick fixes to help make your kitchen shine:
Clear kitchen counters to showcase space
Update everyday appliances
Ensure oven, cooktop, and dishwasher are working
Consider replacing benchtops or cupboard doors if needed
Bathroom
Buyers today like beautiful bathrooms – they want a room they can relax and pamper themselves in, no matter what size or condition your bathroom is in. It is important to spend some time and money making the most of what you have.
Clean tiles, grouting, windows, mirrors, and shower screens
Opt. for liquid pump soap
Fix any damaged fittings
Clear vanity tops, leaving only essential items
Fresh, quality towels can make a difference
Bedrooms
Bedrooms need to be presented as neat, tidy and as spacious as possible.
Invest in new linens and matching bedside lamps
Declutter wardrobes to highlight storage
Empty linen baskets and bins
The garden:
You do not necessarily need to do a big landscaping job on your garden, and you probably do not have time anyway, but before the first open home, spend a few hours on the weekend sprucing the garden up. It can pay dividends in the long run with buyers.
Spruce up the garden without major landscaping
Weed garden beds
Mow and maintain the lawn
Prune shrubs and trees
Water newly planted shrubs
Tidy up garden tools and children's play equipment
Hide pet food bowls and toys
Booking a free expert property appraisal with your local LJ Hooker real estate agent is a great start to understanding your home's value and getting professional assistance. Your LJ Hooker agent can also provide invaluable tips for home inspection preparation, ensuring your property is in top condition when you list it on the market. With nearly 100 years of industry experience, they are your trusted partners in achieving a successful sale.
Share