Revitalising Your Home Office: A Splash of Creativity, Functionality, and Vibrant Colours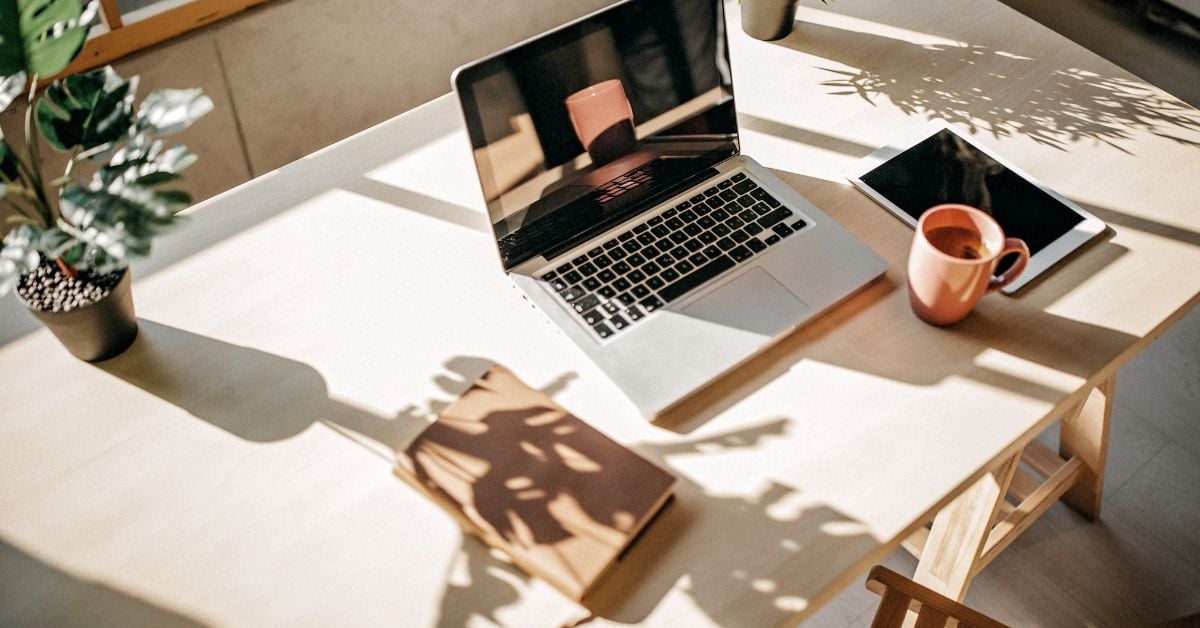 No longer constrained by the dull and mundane, home offices now serve as spaces where functionality harmonises with creativity and inspiration. Whether your home workspace occupies a modest corner or an entire room, it's high time to liberate yourself from the traditional office setup and embrace a more dynamic approach that can enhance productivity and unleash creativity.
Designing with freedom
For those working from home, the concept of "freedom" plays a pivotal role in home office design. The beauty of working remotely lies in the liberty to adorn your workspace with colours that resonate with you, setting the tone for motivation and mood.
Before you embark on your creative journey, take a moment to consider some key factors. Begin by reflecting on the primary purpose of the space. Is it exclusively a workspace, or does it serve multiple functions?
Next, ponder the amount of natural light that graces the room—a factor that can significantly influence the ambiance.
Finally, contemplate the size of the room and the atmosphere you intend to cultivate. Do you desire a cosy and warm environment, or is a light and airy space more in line with your vision?
For those keen on maximising natural light, opt for neutral wall colours to create an open and welcoming atmosphere. Alternatively, experiment with patterns such as checkerboards on the floor to inject visual interest without overwhelming the space.
Contrary to the common belief that smaller spaces demand lighter colour palettes, don't shy away from mid to dark shades. They can bestow depth and character upon your workspace. Blues and greens, particularly, prove to be excellent choices for a home office. The blue spectrum's invigorating effect on the mind makes it a perfect candidate for a workspace.
You can envelop all surfaces in shades of green or blue, allowing vibrant elements to take centre stage. Alternatively, maintain neutral walls and introduce blues and greens through furnishings and accessories.
Embracing vibrancy
Vibrant colours can be a powerful source of creativity, transforming your home office into a place where you genuinely want to spend your time. When selecting a colour for a smaller space like a home office, consider your personal preferences as each individual has their own comfort zone when it comes to colours.
However, if you prefer subtlety over boldness, you can still infuse vibrancy into your workspace by incorporating a strong feature colour. Rather than painting entire walls with striking feature colours, consider applying them to bookshelves or using them to create geometric shapes.
For a subtle yet striking transformation, consider rejuvenating a wooden chair with a bold coat of paint. These features can create a captivating contrast against a monochromatic or neutral backdrop.
Creating memorable video call backdrops
In today's digital age, your home office can serve as a canvas for expressing your personality and creativity during video calls. These visually appealing backdrops not only reflect your individuality but also serve as conversation starters in virtual meetings.
Consider designing a tidy storage cubicle or shelving display to feature behind you during video calls. Experiment with interesting and eye-catching colours or adorn it with colourful and captivating objects, a painted canvas, or framed travel photos. However, exercise caution as excessively bright colours on expansive areas, like walls, can prove distracting. The primary objective remains to maintain focus.
If you prefer a simpler approach, wallpaper provides a convenient and effortless way to add visual interest to your backdrop. Larger-format patterns, such as mid-century geometric designs or bold florals, work exceptionally well for video calls. These patterns offer visual engagement without inducing visual clutter.
Fun and functional special effects
For those looking to elevate their home office design, experimenting with paint effects can introduce creativity and visual intrigue into the workspace. Cubicles, storage units, and desks can be adorned with stencils or geometric shapes to create unique and personalised elements in your home office. The possibilities are limited only by your imagination.
Another practical design choice involves the incorporation of chalkboard or blackboard paint. These paints can provide you with a functional memo space while adding a touch of playfulness to your home office. They are versatile, suitable for both indoor and outdoor use, and available in a range of colours.
To expand your working space to the walls or other flat surfaces, consider utilising a clear coat system that transforms your wall into a functional whiteboard for jotting down ideas, tasks, and reminders.
For those seeking an easily removable memo board without damaging surfaces with pins or tape, explore magnetic paint options. Once applied and dried, these surfaces can securely hold magnets, making them ideal for displaying notes and reminders.
The ultimate goal
In the realm of home office design, the ultimate objective is to create a space that transcends mere functionality. It should be a place that inspires and motivates, fostering productivity and creativity alike. Through a thoughtful combination of colours, creative design choices, and functional elements, your home office can evolve into a space where you and your family members can work and learn with enthusiasm and efficiency.
As we navigate the dynamic landscape of remote work and education, remember that your home office is more than just a workspace—it's an extension of your personality, interests, and aspirations. Embrace the opportunity to infuse vibrant colours, unleash your creativity, and optimise functionality.
Your home office can become a canvas for productivity, innovation, and inspiration.
Share