Top Reasons to Get a Property Inspection Before You Sell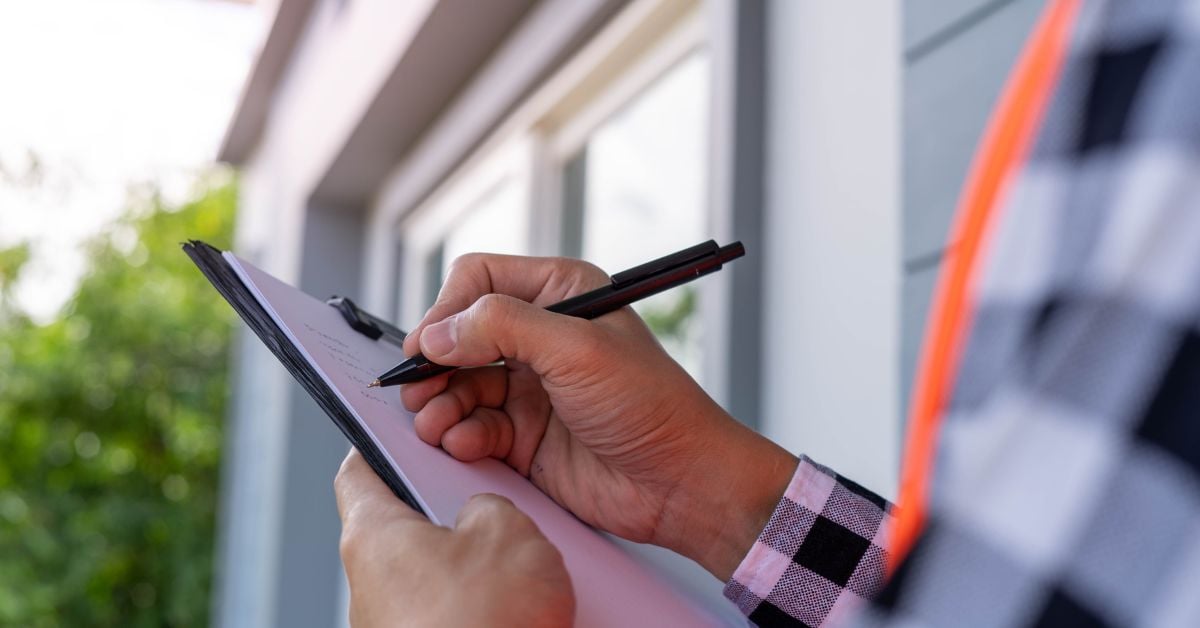 Buyers frequently opt for a property inspection before going unconditional. This uncovers any unforeseen surprises that could potentially lead to unexpected expenses beyond their budget.
However, sellers should not solely rely on buyers to discover any potential issues with the property. By conducting a building inspection before listing your property, you can uncover any hidden problems such as mould, leaking pipes, electrical wiring issues, and water damage. This proactive approach allows you, as the seller, to position yourself for a more successful sale.
So why should you consider a pre-sale property inspection?

Attract a larger pool of potential buyers
As a seller, you want to attract more interested buyers, and with a property inspection report provided upfront, it gives buyers a comprehensive overview on the general condition of your property.
This gives buyers more confidence your property has no issues they would need to deal with, or it provides them with reassurance that any necessary repairs or improvements have been carried out to a high standard. All those details would be outlined in this report, and buyers will be able to proceed with confidence knowing exactly the state and condition of the home they want to buy.
With the report in hand at the beginning of your property selling journey, it could also accelerate the deal process as you can address issues beforehand. This would avoid delays and setbacks that could occur during the negotiation if unexpected problems cropped up from the buyer's property inspection.

Gives you understanding of the current conditions of your property
After a thorough inspection under the floorboards, in the ceiling and everywhere else around your property, you will have an accurate understanding of its condition. During this process, minor and major issues, such as cracks and drainage problems, can be noticed and can be easily addressed to prevent potential issues in the future.
With a professional inspection you can correct any issues right away. This gives you an advantage during price negotiations, allowing you to back up your claims about the condition of your property with an independent and expert report.
Also, with a clear understanding of your property's condition, you have a better picture to determine its value for an accurate and realistic expectation on where to set your price range.

Understand potential future expenses
With a complete property inspection, you will get an insight into future costs with a high degree of accuracy. Ensuring you and the future owner understand when various systems, such as piping and plumbing, may need to be replaced.
Also, it could be helpful to get these systems assessed for wear and tear to understand their expected lifespan. This provides you with reassurance that these systems are functioning properly and will continue to do so at the time of sale.
Whether you sell or not, this information helps you better budget and plan for these costs, as well as help during negotiations. You might end up having a faulty system replaced before listing your property. And for those that are in good working order and do not need attention, your inspection gives you the opportunity to highlight this fact to buyers and potentially get you a better price.

Firm up your expectations
A correct and accurate perspective of your property's value gives you added confidence during the selling process. With a comprehensive property report, you will be able to set your own expectations around the price and the sale of your home with confidence.
You will also have a solid foundation for answering any questions that a prospective buyer could have. By being able to reference the view of an independent professional inspection report, you can give buyers more confidence and encourage them to make better offers and transact more quickly.

Rest assure - you have peace of mind
With a detailed report full of critical information on the 'health' status of your home, you can be sure to have peace of mind. When you know your home is structurally sound and in good condition, you can attract higher prices.
With an inspection that puts your property in the clear, you can start marketing your property and negotiate with confidence, knowing that prospective buyers won't uncover any hidden surprises because you have thoroughly investigated every nook and cranny.
Additionally, if any problems do crop up from the buyer, you will be in a position where you will be able to sort them out swiftly and on your terms as they will not be a surprise. With a house that is in excellent condition and has passed a thorough inspection, you create a sense of ease and confidence for potential buyers. They can rest assured knowing that they can make an offer on your move-in-ready home without any hesitation.
We're here to help
By conducting a property inspection before listing your property, you as the seller gain numerous advantages. Not only will you gain a thorough understanding of the current condition of your property, but you will also be able to anticipate any future repair or replacement costs. This proactive approach allows you to confidently assess the value of your property and attract potential buyers with ease.
Are you ready to sell your property? Start your next property journey by requesting a property appraisal with LJ Hooker.
Share