Why A Buyer Needs A Real Estate Agent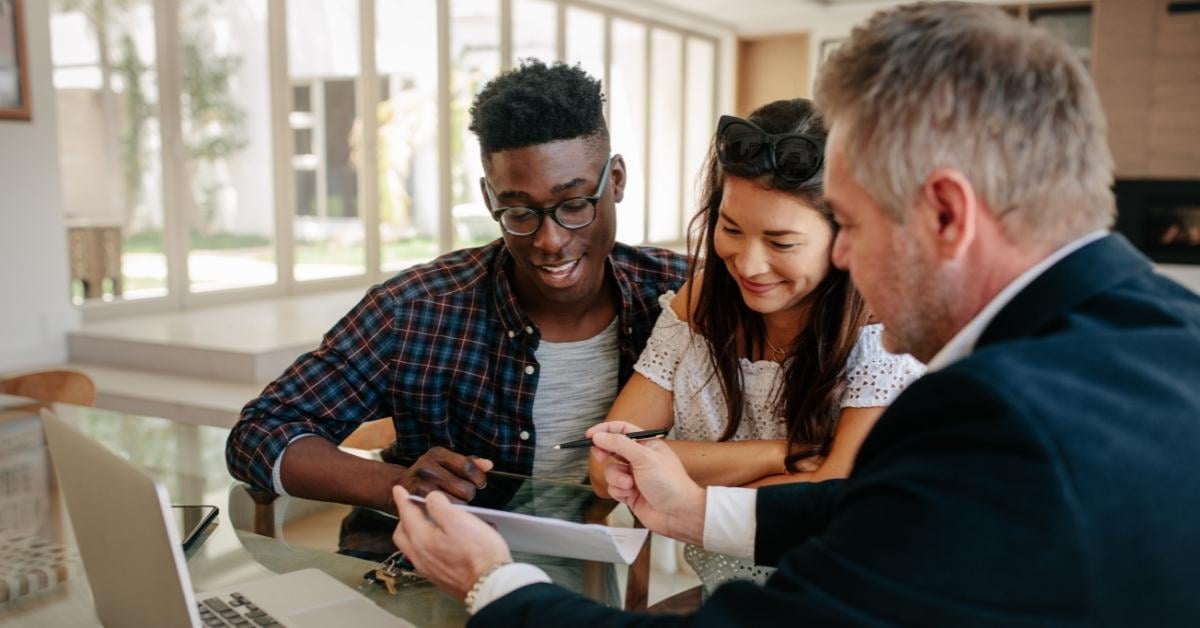 There is a common misperception that real estate agents only work for sellers. While it's true that most sellers rely on an agent to market their property and negotiate the price, buyers also need a representative on their side.
This is especially true for first home buyers and those who are new to the area. Anyone can benefit from having the skills of a real estate agent at their disposal.
Contact an LJ Hooker agent to help you buy a house today to get our agent's time, expertise, advice, and support.
The following are some of the main benefits of hiring an agent when buying a house in New Zealand.
A Buyer's Agent Represents The Buyer's Interests
The seller's real estate agent always represents the seller's interests first. He or she is focused on getting the seller's desired price and showing the home's advantages to every prospective buyer.
A buyer's agent, on the other hand, is focused on the buyer's needs and matching the buyer to the perfect house. In addition, the buyer's agent negotiates the selling price and the terms of the contract on the buyer's behalf. When you work with an agent, you won't need to communicate directly with the seller or the seller's agent, and you won't have to deal with any conflict over the price or the terms of the agreement.
An Agent Can Research The History Of The Home
Another significant benefit of working with an agent when buying a house in New Zealand is that an agent has a lot of information about the property and location that the buyer may not be able to access.
An agent is able to research the history of the house and find out whether it has had any serious fire, flooding, or other types of damage that could affect its structural integrity and future maintenance needs.
In some cases, agents have found out that a house was involved in some dubious or other criminal activities in the past.
This information has an impact on the buyer's decision. A knowledgeable agent can help you avoid making a decision you'll regret in years to come.
An Agent Knows The Location
When a buyer is new to an area, it's especially important to have a real estate agent who can provide insight into the quality of life in the neighbourhood where a house is located.
An agent is aware of the factors that affect life in a community, these can have an impact on the desirability of a given location for a client. An agent can steer the buyer toward a community with residents of a similar age, for example, or to a neighbourhood with amenities that will benefit the buyer's family.
These might include proximity to a good school, parks, a library, or other public services. In addition, an agent can provide information about future planned developments that could affect the quality of life and value of a property in a given location, such as an anticipated change in traffic patterns or plans to develop a natural area near the neighbourhood. An agent who has experience in the local community can provide a big-picture view that newcomers would not otherwise be able to see.
An Agent Knows The Process
Another reason to hire an agent when buying a house in New Zealand is that the agent knows every step in the process of any type of sale, whether a private treaty, tender, or auction.
This is especially important for first home buyers who have no experience with real estate transactions. The agent will make sure the buyer knows exactly how the process works and what he or she is expected to do. They will as provide valuable advice about getting financing, organising a home inspection, new survey or other detail involved in purchasing a home.
An agent who works in the area often has connections to other professionals and can get work done quickly.
An Agent Expands The Buyer's Reach
Finally, a good real estate agent is like a matchmaker, finding the right property to fit the buyer's lifestyle.
Agents are well suited to do this because they have a huge database of possibilities to work from. Buyers can drive around and look for signs, and for listings online, but an agent may know of homes that are not yet available online. Because of their local knowledge and connections, they may be able to shed more light on the property than is visible in an online listing.
Thus, when a buyer presents a list of "wants" and "needs" for their new home, the agent has the tools to research and quickly come up with possible matches.
Share